A mini guide for South Korea and Seoul; what to see, what to do and where to eat.
Free visit Seoul tour
Did you know that Seoul Airport offers free city tours? Passengers can enjoy various sightseeing, cuisine and modernized Korean modern life. The main hot spots include, the royal palaces and museums in downtown Seoul, street youths around Hongik University, Dongdaemun market, and Incheon Port.
When to go to South Korea
South Korea has four unique seasons: a dry and cold winter which runs from November to March, a green spring that lasts from March to the end of May, a muggy and rainy monsoon season that lasts for the whole summer months and a sparkling autumn that runs from September to November. Spring and autumn are the best seasons for trips to South Korea, although winter sports enthusiasts should consider visiting the country during its winter months, when its myriad of resorts and fine dust make it an ideal winter retreat. The heat and crowds of summer make it the worst season for trips to South Korea.
What to know before visiting South Korea
Hardly any paper guides from the city of Seoul are still found. You can buy the online guide here
and here are a number of suggestions before leaving for your trip to South Korea
Mance in South Korea
Normally, tipping is not a part of Korean customs and may not be accepted.
Buttons at the restaurant
Most Korean restaurants have a call button at one of the corners of the table. If you need something, just press the call button. Do not click the button to request the bill from the waiter as it may already be attached somewhere near you.
Unkempt actions in South Korea at the restaurant:
Blow your nose while sitting at the table, leave the soup to try other dishes, leave the food on the spoon while eating.
Remember to bring:
The deodorant (as it is hard to find), the slippers for the hotel room.
Tips:
The wi-fi is typically everywhere; you will not have connection problems.
Typical food
Bibimbap and sides
Move in the city
Taxis are quite convenient in Seoul and Busan but if you decide to take a taxi, make sure you have the destination written in Korean because not all drivers speak English.
I highly recommend downloading the Metro Metro app in Seoul to help you navigate the city. Enter the starting point and the end point and it will tell you the fastest route available.
Check the subway station before starting your trip, as some have similar names. Also, keep in mind your exit number because some stations are so large that they can have up to 15 or more different outputs.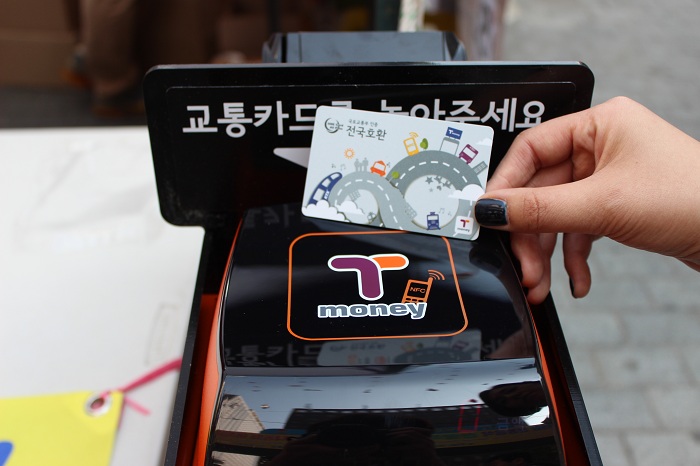 Things not to miss:
Kwang Chang Market
Museums:
Trick Eye Museum: Trompe l'oeil is a classical artistic technique in which the artist tries to create a two-dimensional image that seems to exist in three dimensions. The Trick Eye Museum in South Korea celebrates this art form with a collection of interactive optical illusions ranging from unbearably silly to classic whimsical.
Cafè:
Jangsan Puppy Cafe is a place where lovers of Japanese cats with restrictions on pets can observe, feed or play with cats.
SEGUICI SUI SOCIAL!
Ci puoi trovare su Instagram sotto il nome di @my.trip.map e @disciules

Su Facebook siamo mytripmaps
Puoi scoprire le nostre offerte di viaggio su @piccioneinviaggio
Iscriviti al gruppo Facebook per Travel Blogger
Infine, seguici su Tripadvisor
Scorpri i prodotti di tendenza su Amazon!

Questo sito contiene link di affiliazione ai prodotti. Potremmo ricevere una commissione per gli acquisti effettuati tramite questi collegamenti.